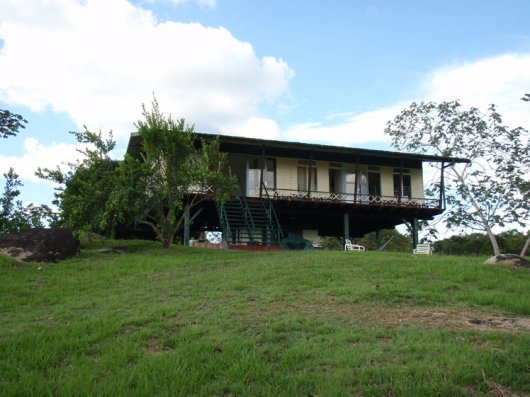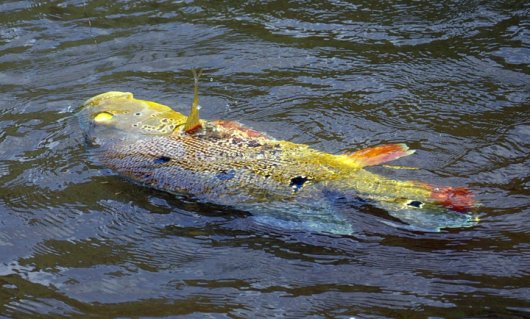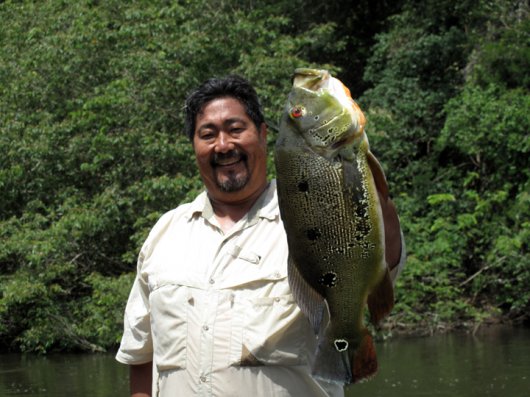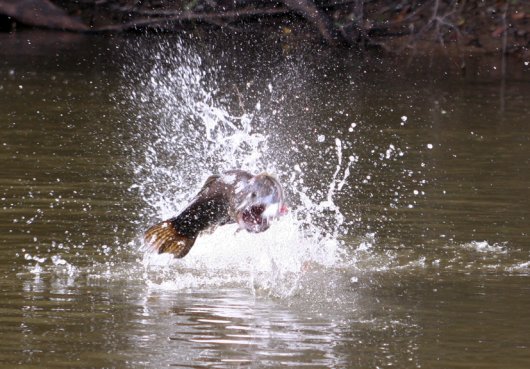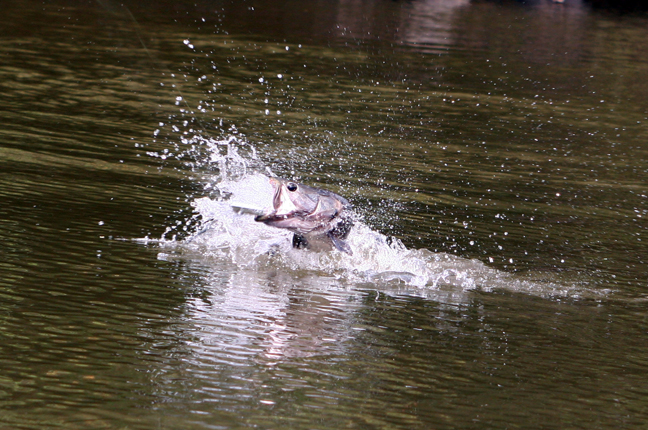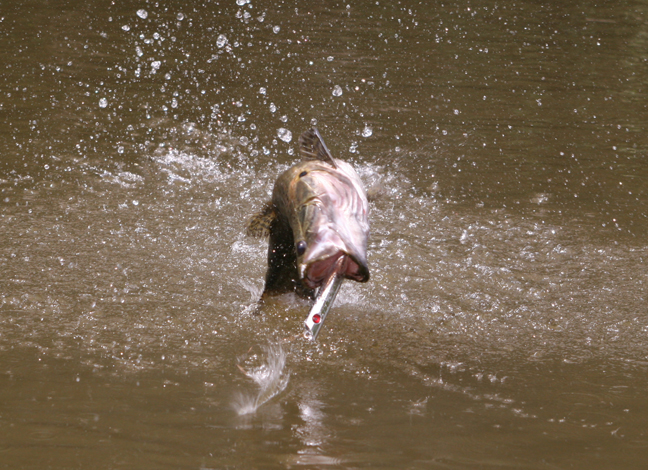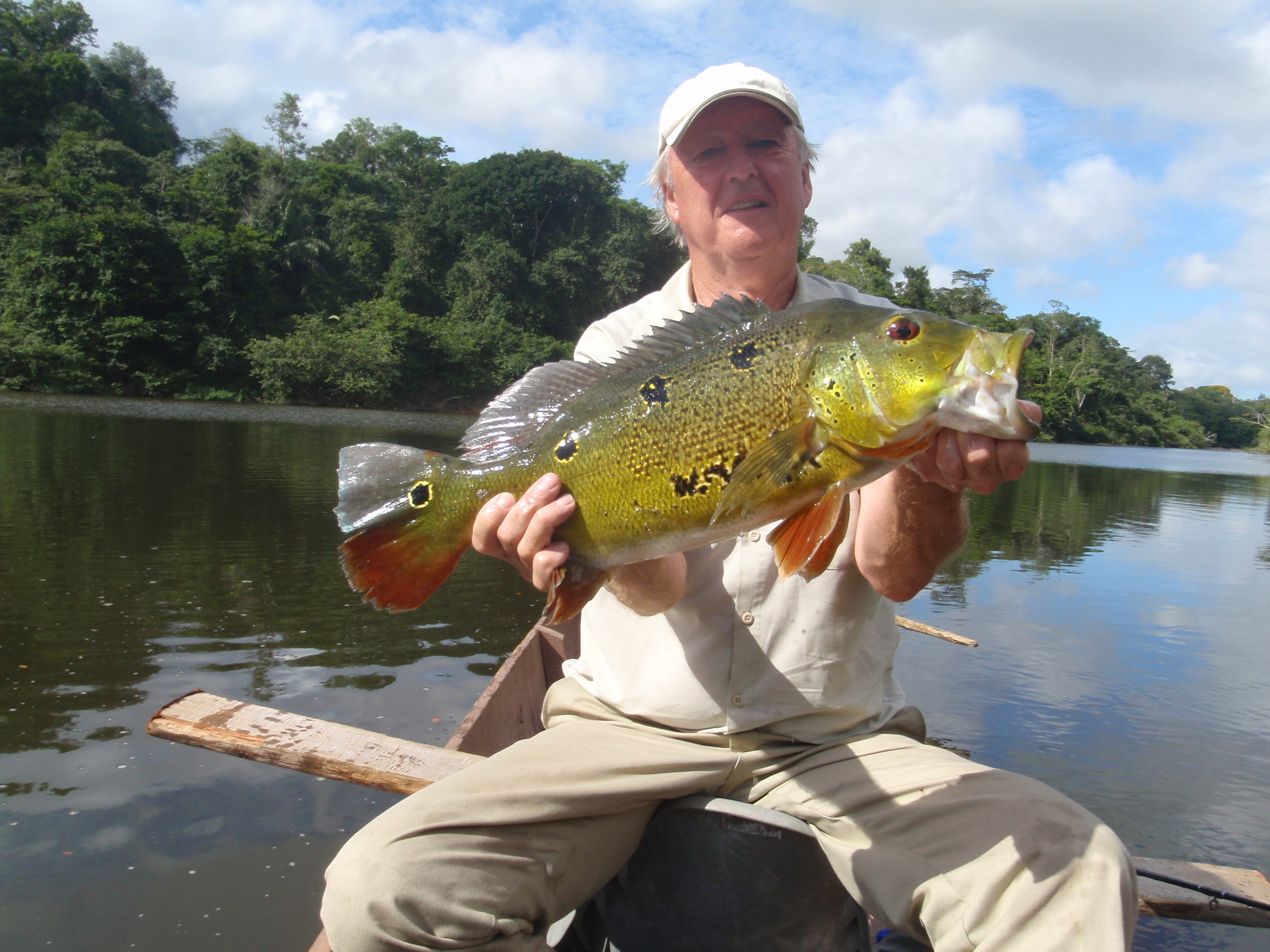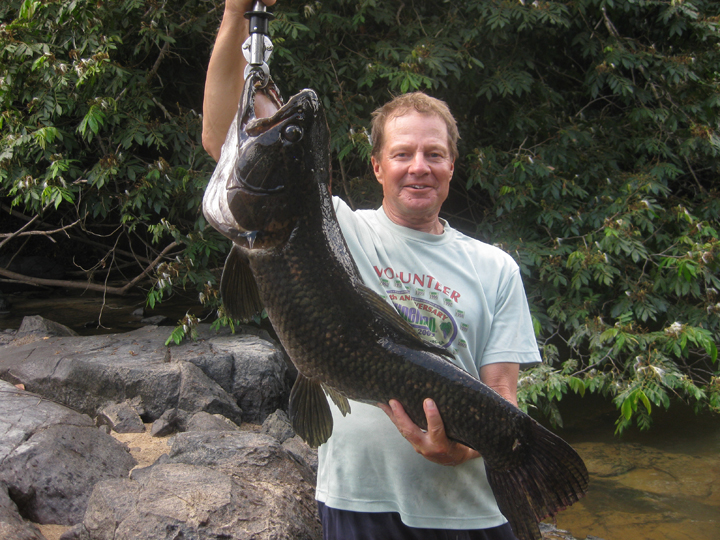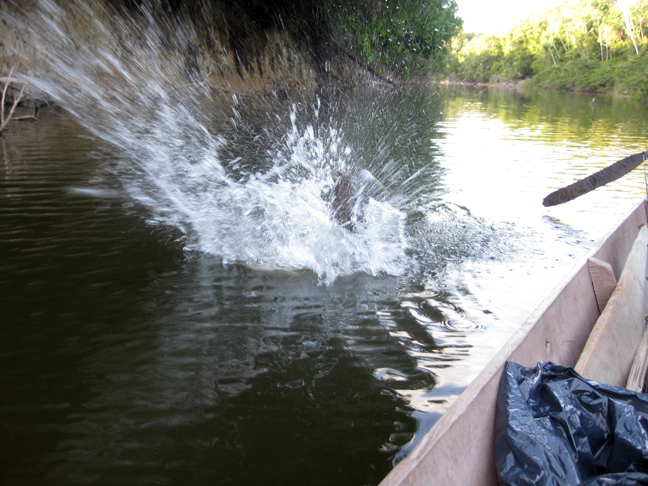 Lodge Kaiser camp and Bobonjare camp
Kaiser camp is one of the most secluded camp that we represent with no other persons that have never lived on this river till now. Here you will see no other boats except from the group your with, the camp has a strict catch and release policy, you will find great topwater action on wolfish and peacocks. The average wolfish is between 10 and 15 lb and the peacocks that we encountered are in the 4 to 8 range 13 being the biggest. The Lucie river is very intimate and lots of volcanic structure along with fallen trees making it one of the best places we have found for wolfish. Depending on the water level you can find good catfishing here too the red tail cat being the biggest species here. If you looking for a great rain forest experience and value priced look no further this is a good one, you will not be disappointed.
Length of Trip
9 day 8 nights
Price $3150.00 PPDO
Price Includes
2 nights in Paramaribo, 6 full days fishing, charter flight, meet and greet ground transportation to and from airport and soft beverages at camp.
Does Not Include
Travel insurance, visa fees, fishing equipment, items of a personal nature,
Fishing
6 full days fishing
Species of Fish
Wolfish, peacock bass, red tail cat fish, surubi cats, piranhas
Season
Aug to Dec Feb to Apr
Weather
Boats
30' dugout canoes
Guides
Native guides
Other Activities
Nature hikes, canoeing
Meals
Local meals with an Indian, Creole, Indonesian flair
Health
Information provided is general please consult with your physician
Travel Insurance
Travel insurance is recommended for all travel to protect your investment and in case of emergencies.
Passport
Visa required
Information and prices subject to change without notice