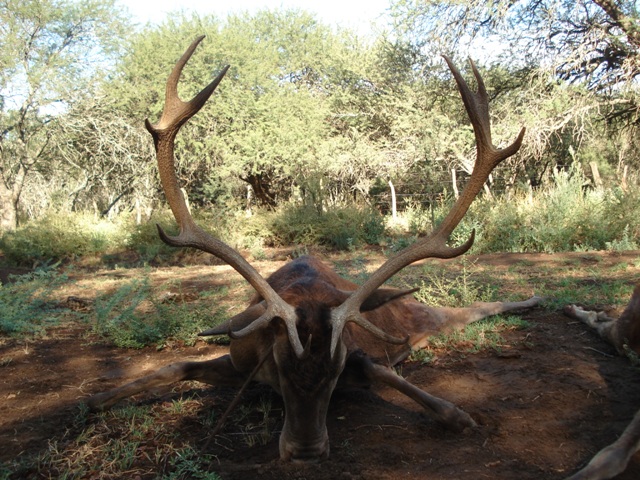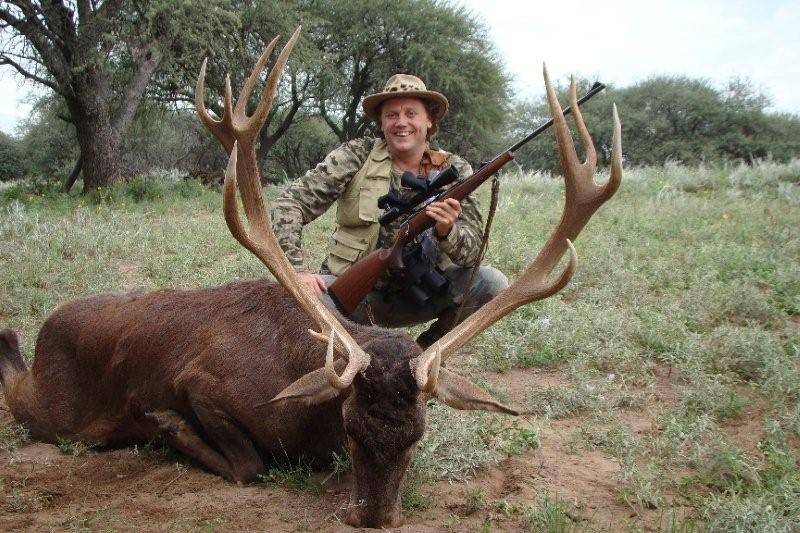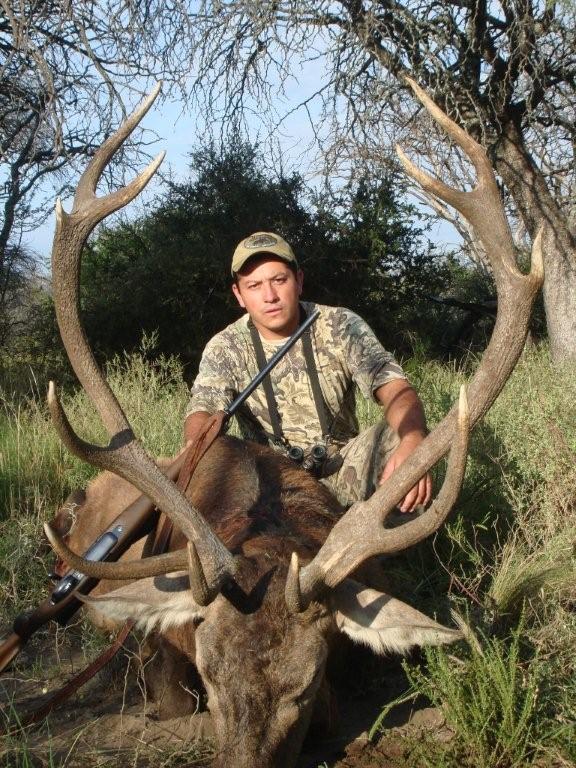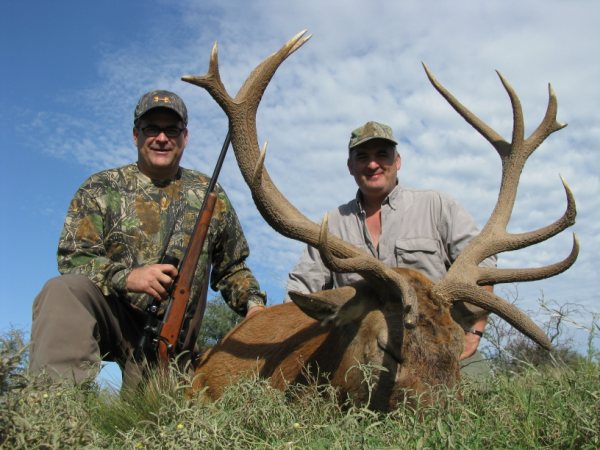 Red Stag Free Range Hunt in the Andes Mountains, Patagonia.
This program combines the beautiful Andes region with a hunt of extraordinary proportions. The area is the Northern Patagonia Lake District near Junin and San Martin del los Andes. Within an hour drive from the San Martin airport (Chapelco) you arrive ant the hunting ranch. Lodging is in typical Estancia and, for convenience, a very well appointed cabin to stay close to the hunt.
Season: March 1 thru May 31.
Brought from Europe over 100 years ago, this animal has flourished and now provides a fantastic sporting opportunity in one of the grandest settings in the world: The Andes Mountains. Five days and nights in the field, tracking and stalking your trophy. The geography is mountain trails and green valleys. The guide and his assistants meticulously arrange every detail in field operation.
Red Stag Free Range in La Pampa Province.
This area is the semi-arid plains of the Pampas. Rolling hills with large bushes and easy trails makes for a great hunt. Flying from Buenos Aires to Santa Rosa city, you are 2 hours drive away from the ranch. The ranch offers a typical Estancia to stay as well as a cabin in the field. This hunt usually is done in 3 or 4 days.
Red Stag Estate Hunt in Buenos Aires Province.
This program is designed for the hunter with a specific trophy in mind. In a couple of days your hunt will be achieved. Even though it is an Estate hunt, the large area has the feel of an open range hunt.
In addition, other animals can be combined in the area like Black Buck, Axis and Fallow deer, Water Buffalo and other wild game. This trip can be a Big Game combo scheduled to be a driving trip from your arrival in Buenos Aires. Usually adding 1 day for each additional animal chosen to the Estate itinerary.
Length of Trip
Andes – 5 days 5 nights
La Pampa – 4 days 3 nights
BA Prov – 3 days 2 nights
Price
Free range $3350.00 to $4900.00
Estate hunts trophy animal's start at $4200.00 and up.
Animals Species
Red Stagg, Boar, Black Buck, Axis and Fallow deer, Water Buffalo and other wild game
Season
March 1 thru May 31.Andes
March 1 to July 1 La Pampa
March 1 to July 31Estate hunt
Weather
Nice, End of the Argentina summer
Meals
Excellent hearty Argentinean meals.
Health
Information provided is general please consult with your physician
Travel Insurance
Travel insurance is recommended for all travel to protect your investment and in case of emergencies.
Passport
Required
Information and prices subject to change without notice