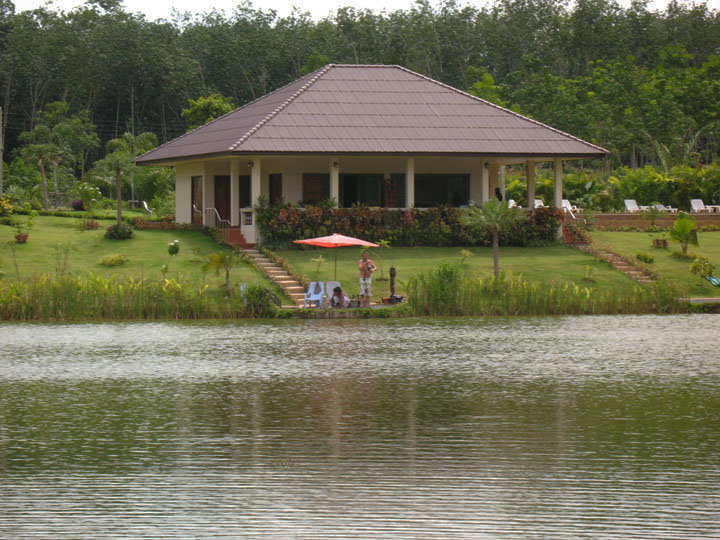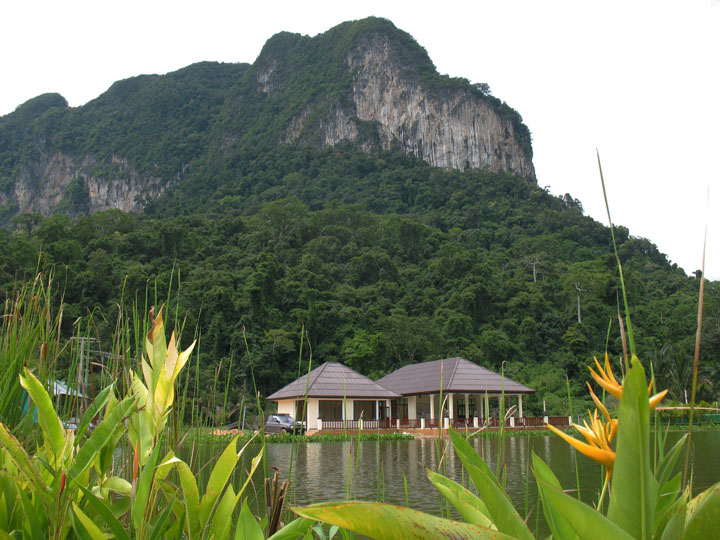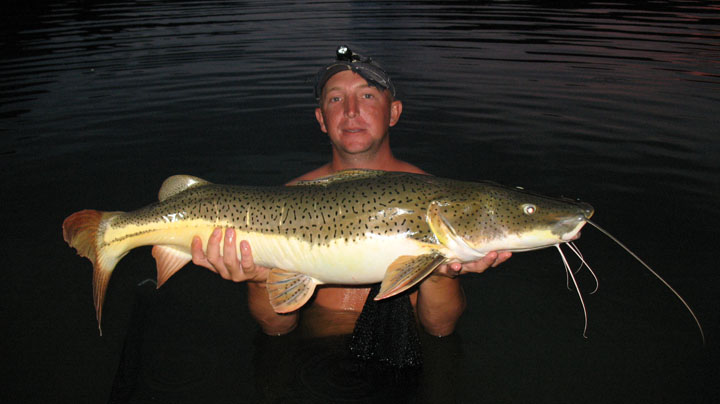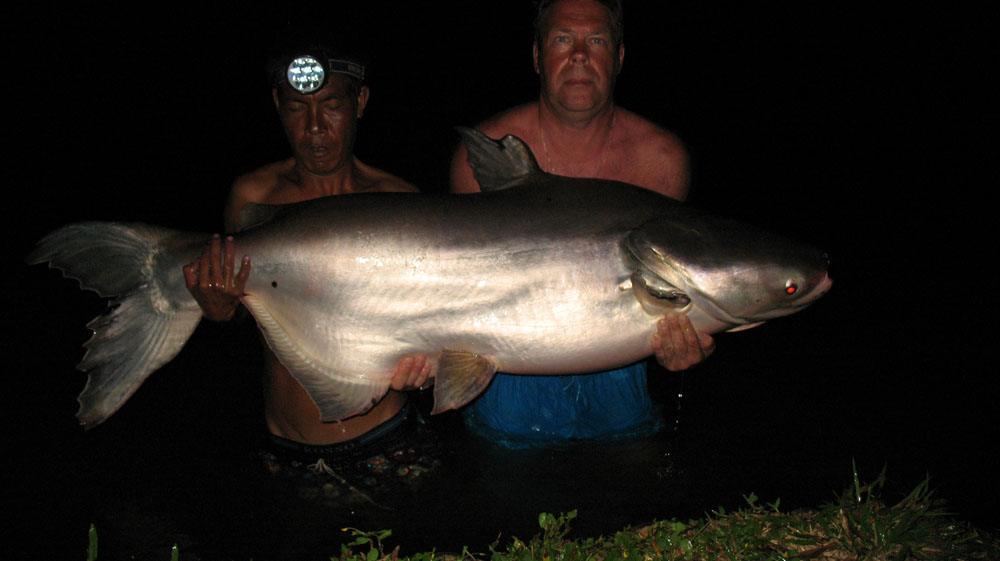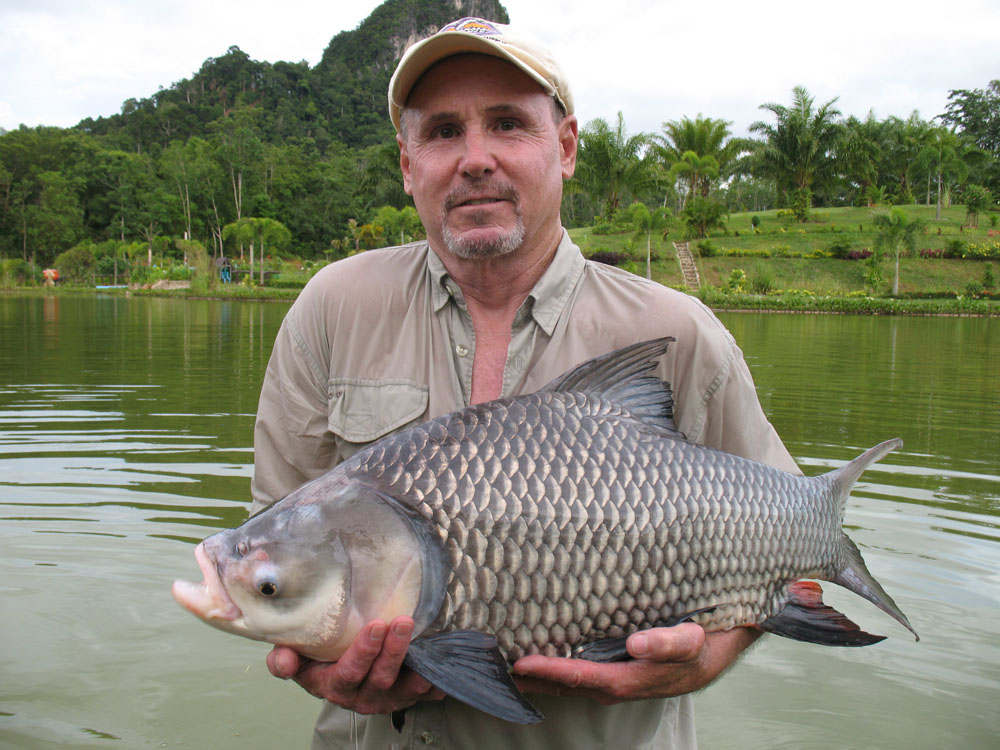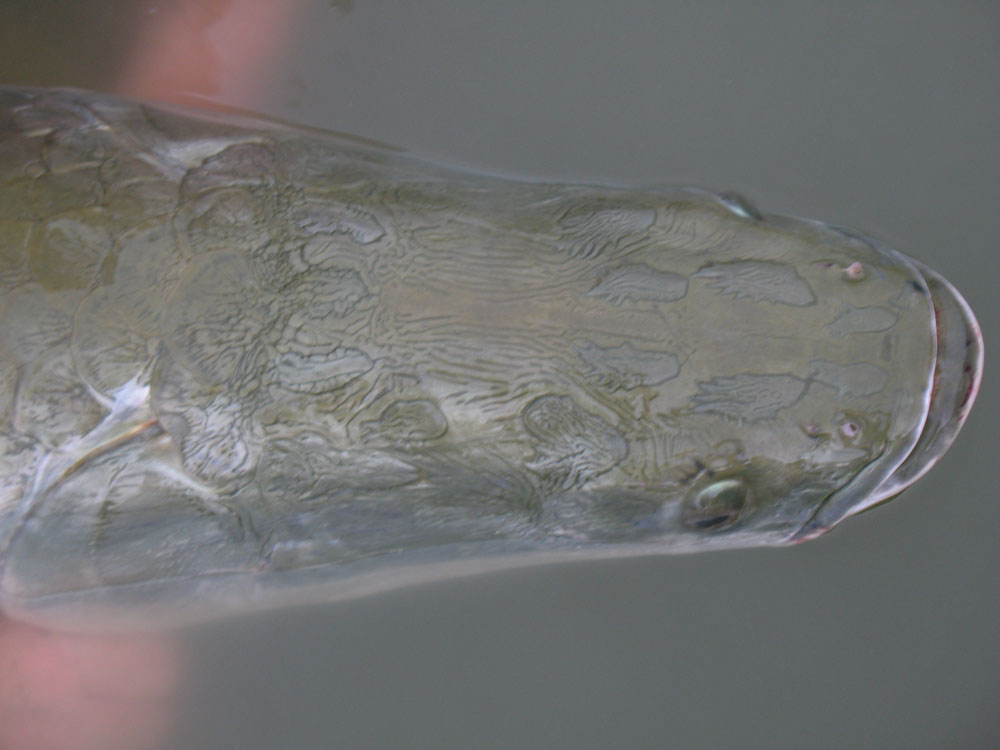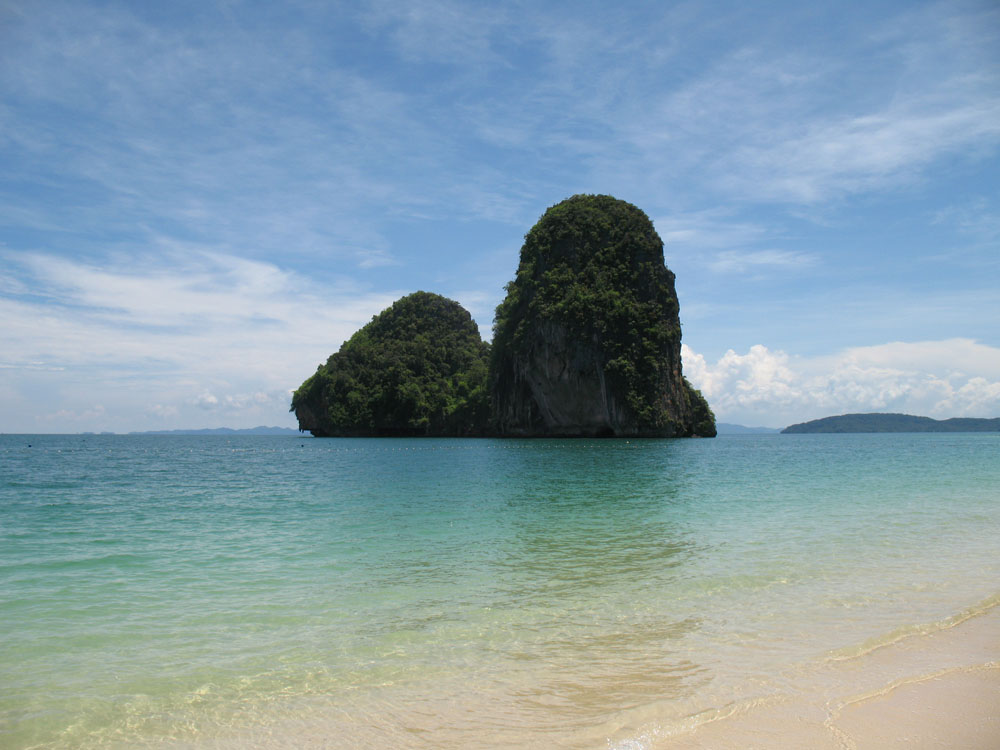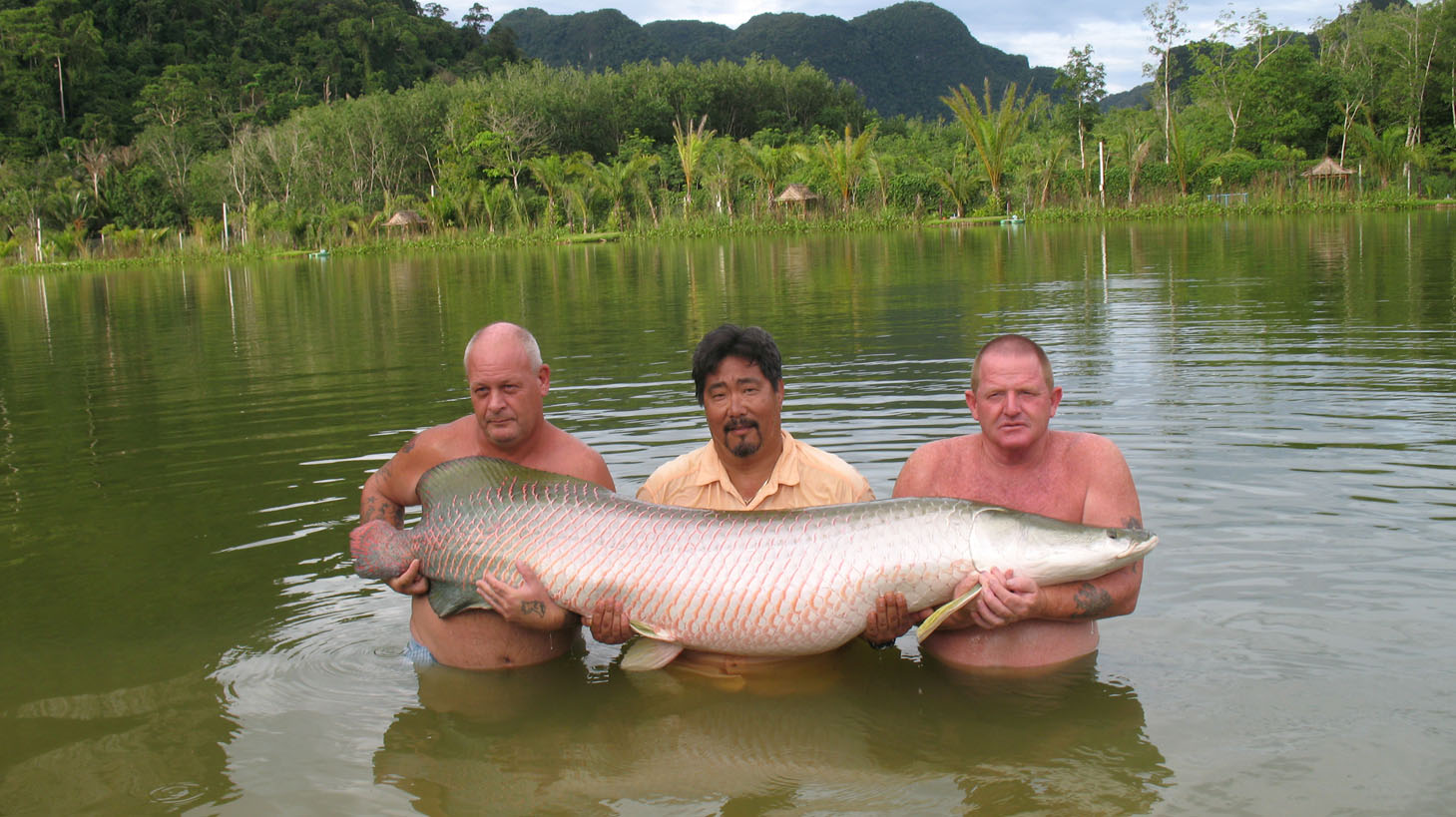 This fantastic lake situated close to Krabi has been designed and is managed by the well known and respected British angler, Stuart Gillham and his son Sean. This 9 acre lake is set amongst landscaped gardens with an awesome background view of jungle covered limestone mountains. This lake is now being correctly considered as the best big fish venue in Thailand. Years of research went into this lake before it was created, and the design of the lake including deep channels, plateaus, shallow areas and also non–fishing areas has made the perfect habitat for the many different native species, and indigenous fish that are now thriving in the lake. Accommodation at the lake is in resort standard bungalows with everything you would expect, air-conditioning, ceiling fan, hot water, T.V. and mini bar. For anglers and families staying in the bungalows, a luxury 7 x 15 meter swimming pool in private gardens is available.
Length of Trip
Many options
Price
7 day 6 nights 6 day fishing trip is about $1800.
Price Includes
Transfers, accommodations, breakfast, fishing , fishing equipment, bait guide
Does Not Include
International air, all drinks, lunches and dinners.
Fishing
There is a limit to the number of anglers allowed to fish at any one time, making sure you have a pleasant uncrowded fishing experience, and making sure that the lake doesn't receive too much angling pressure. The lake is proving to be very popular, so it's highly important to book your trip as early as possible to avoid disappointment, especially during the high season period between November and April. Fly–fishing is an option you might like to try, but please bring along your own equipment should you want to try these methods, and remember its barbless hooks only. A minimum of a 12 weight rod and lines is required to tackle these fish!
Species of Fish
Arapaima, Alligator gar, Amazon Red Tail cats,Arawana, Asian red tailed catfish, Barramundi,Big head carp, Black Pacu, Black shark, Chao Phaya catfish, Chinese seerfish, Firewood Catfish, Giant featherback, Giant freshwater stingray, giant gourami, Giant snakehead, Hoven's carp, Java Barb, Julian's golden prize carp, Meknog catfish, Mrigal, Nile perch, Lau Lau cats, Ripsaw catfish, Rohu, Siamese carp, Spotted featherback, Spotted sorubim, Striped catfish,Tambaqui,Tarpon, Tiger catfish, Wallago Leeri, Jau catfish.
Season
June to April
Guides
Seasoned European and Thai guides.
Other Activities in area
Elephant trekking, horse riding, Golden temple tour Island trips, Shopping, hot springs, cooking class, Karabi caves, kayaking
Meals
On site is a restaurant with an English and also a Thai chef cooking your favorite dishes. After fishing you can relax in the bar that overlooks the lake, where can watch the lake and decide your fishing plans for the next day, have a game of pool or stay up to date with the sport on the satellite T.V.
Health
Information provided is general please consult with your physician
Travel Insurance
Travel insurance is recommended for all travel to protect your investment and in case of emergencies.
Passport
Required
Information and prices subject to change without notice