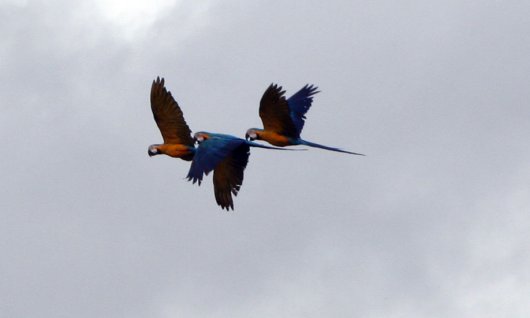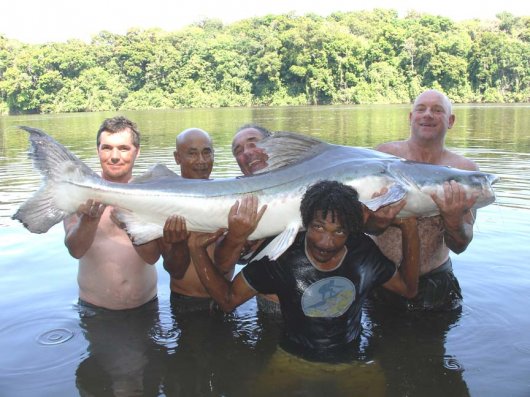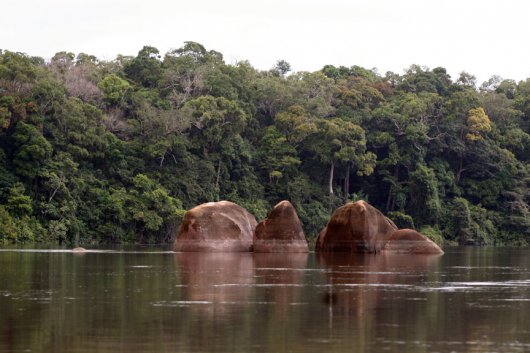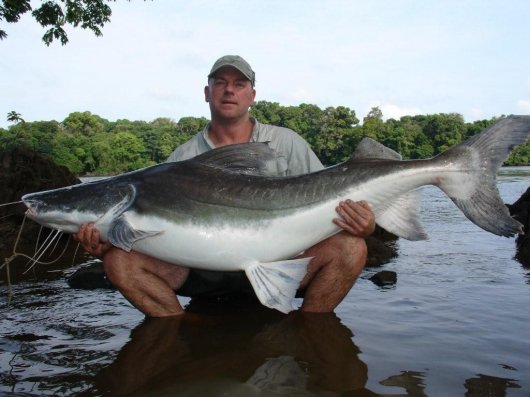 Suriname, one of the last virgin rainforests in South America, lying near the equator, Suriname has a tropical climate, and temperatures do not vary a lot throughout the year. The year has two wet seasons, from December to early February and from late April to mid-August. Here you will find world record sized Wolfish, Monster Lau Lau catfish, Giant red tailed cats. These wolfish are like junk yard dogs they are a worthy opponent, one of the strongest freshwater fish we've encounter. These fish are tough bring the 80lb braided line and 8/0 to 13/0 circle hooks 4X hooks and your wire leader you will need them. The camp moves as the fishing dictates in our several visits here we have seen numerous animals and many species of birds including the rare sunbird and countless numbers of macaws and toucans. I have visited many locations in the Amazon basin and this is truly one of my favorite places, the pristine jungle, the people, the food. Suriname is truly a gem. This location is well off the beaten path. Get here before everyone else does this is the pearl of the rainforests of South America this is a mobile tent operation.
Length of Trip
9 days 8 nights
Price
$3150.00
Price Includes
9 nights accommodations, 6 full days guided fishing, charter flight, all meals and beverages on the river, 2 overnights in Paramaribo, transfers to and from airport
Does Not Include
International air, travel insurance, gratuities, personal items and airport departure tax
Fishing
6 full days fishing
Species of Fish
World record sized Lau Lau catfish, wolfish ,peacock bass, Giant red tailed cats.
Season
August to December
Weather
80 to 100
Boats
18' aluminum boats
Guides
Seasoned native guides
Other Activities
Trekking in the jungle, photography, birding
Meals
Hearty meals the Suriname have Chinese, creole, Indian, Javanese as some of their flavors
Health
Information provided is general please consult with your physician
Travel Insurance
Travel insurance is recommended for all travel to protect your investment and in case of emergencies.
Passport
Visa Required
Information and prices subject to change without notice