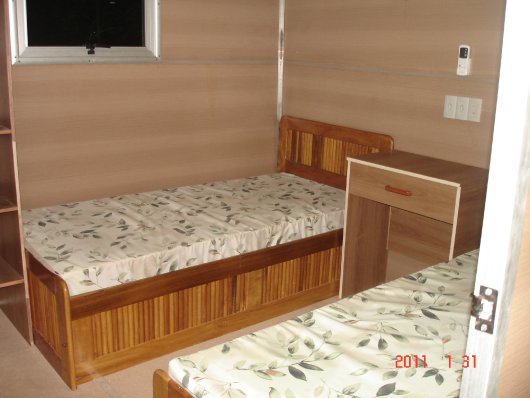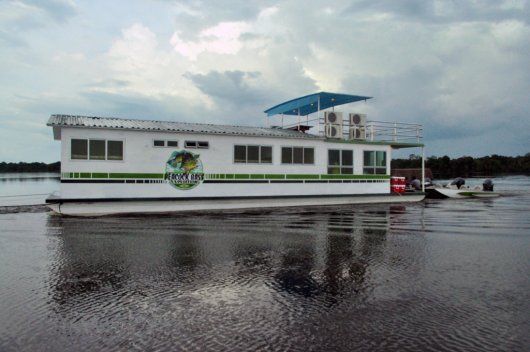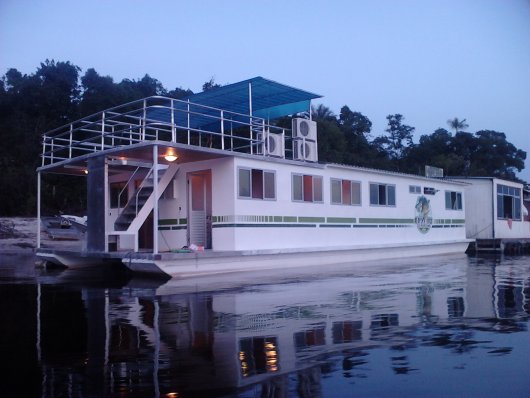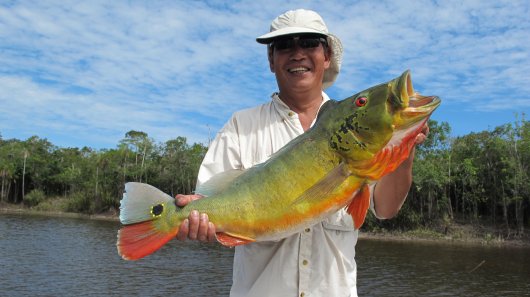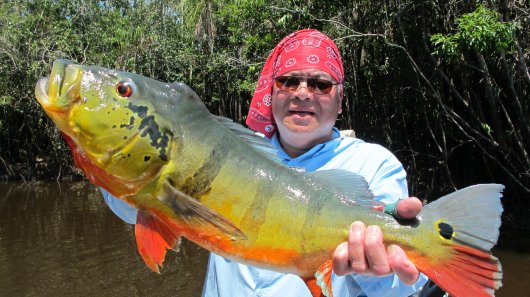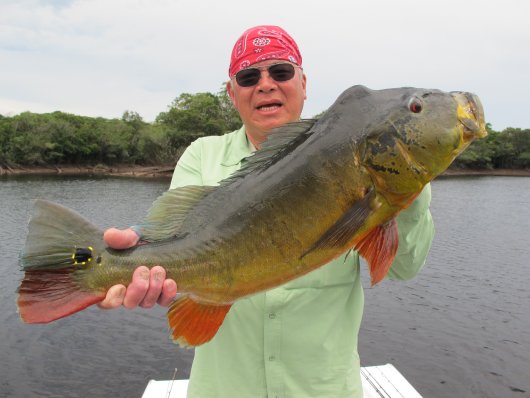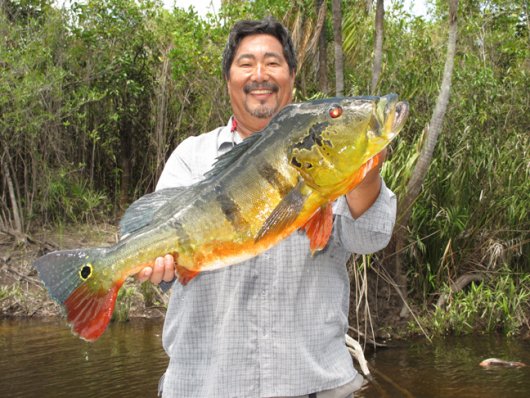 Lodge
Headwater Camp is a brand new floating barge catering to anglers looking for monster peacocks. The barge is stationed up river too far or the houseboat operations to reach and will be moved according to water level. We have scouted this area and it produces giant peacocks. The new barge has 4 air conditioned rooms with private bathrooms. The screen dining room is on land. Space is very limited so book early.
Length of Trip
8 days 7 nights
Price
$4875.00
Price Includes
All transfers, charter flight, 6 full days guided fishing, meals and soft beverages at camp,
overnight in Manaus.
Does Not Include
International air, travel Insurance, gratuities, airport departure tax. personal items.
Fishing
6 full days guided fishing
Species of Fish
Trophy peacock bass, piraracu, catfish.
Season
October to March
Weather
80 to 100
Boats
18' with 50hp 4 stroke motors.
Guides
Seasoned native guides
Meals
Hearty Brazilian food
Health
Information provided is general please consult with your physician
Travel Insurance
Travel insurance is recommended for all travel to protect your investment and in case of
emergencies.
Passport
Required
Information and prices subject to change without notice