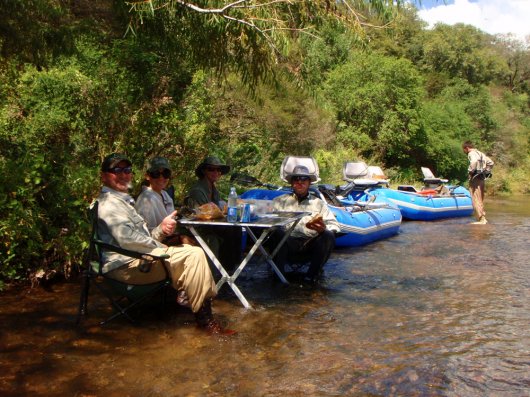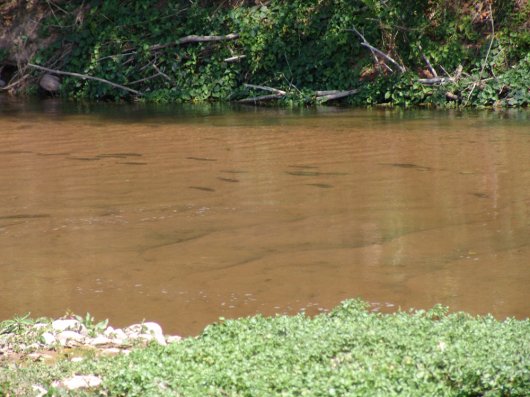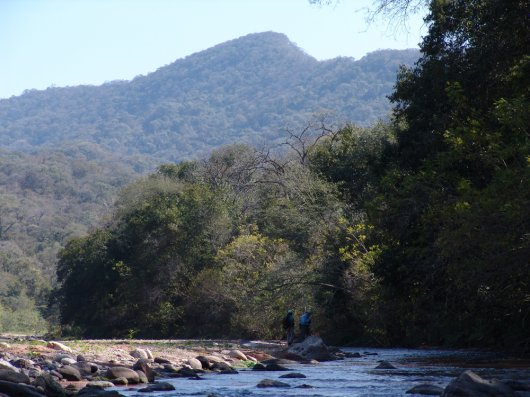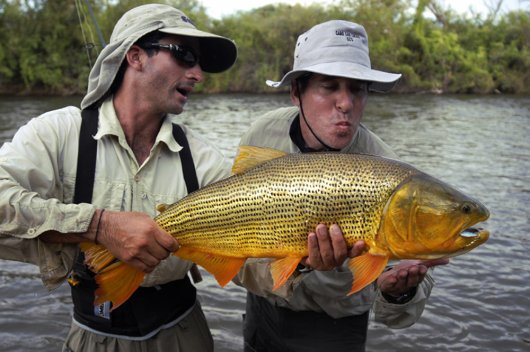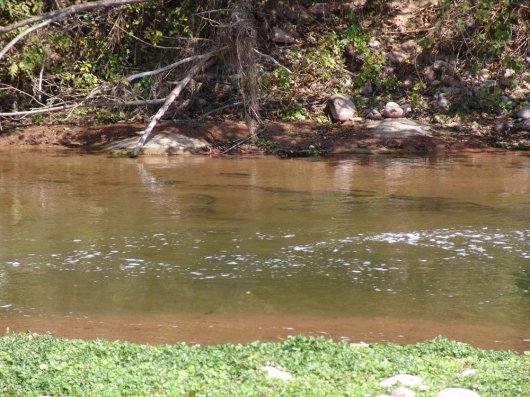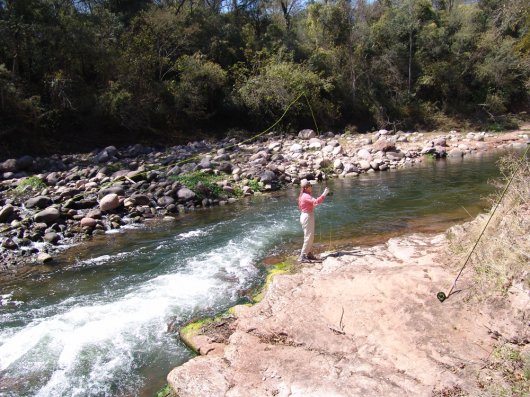 Golden Dorado fishing in Salta 
The remote north western province of Salta offers superb sport with golden dorado on the Del Valle, Dorado and Juramento Rivers as they flow through the Yungas, warm rainforests, home to birds such as the toucan, and mammals that include anteaters, tapirs, and pumas. These rivers of crystal clear waters are home to huge and powerful golden Dorado that provides excellent sport on the fly. For this season there has been an intensive work opening new trails to access the river where otherwise it was reachable by a day's walking. This is an area new to fishing and the limited numbers of fishermen as well as a well-managed environmental policy, makes a great place to fish for Dorado. This is truly an exclusive place.

Lodge
Guests stay at the comfortable 5star Estancia, which has 10 ensuite rooms and sits on a hill located in a large private estancia. It has over 20 miles of private river making it exclusive for fishing in this first season. .

Length of Trip
3 to 6 days

Price
$750 per day

Price Includes
Guided fishing, Lodging, Wine & Beer
All meals during your stay at the Estancia
Transportation to and from the lodge.

Does Not Include
Airfare, travel insurance, fishing tackle, Any alcohol other than wine & beer.
Ground transfers between airports if needed, Gratuities
Luggage overweight charges

Fishing
Fly fishing 25 miles of exclusive water for Golden Dorado
Fly Fishing tackle:
Rods: Two, if possible. 9ft, # 5 Wt and # 8 Wt. 3-or 4- piece, if possible.
Reels: A reel with a good drag system, holding at least 100 yards of 20-pound test backing.
Lines: WF floating line and sinking shootings Teeny T-200. Leaders: for 5- to 7-foot floating lines with strong butts to turn big flies, 16-pound test tippets with 20 cm of 20-pound test steel wire.

Species of Fish
Golden Dorado

Season
The best months are in the Argentine spring from September until November and again in the autumn being March and April.

Guides
Local seasoned guides

Other Activities
Wingshooting, biking, hiking, wine tasting horseback riding, city tours.

Meals
You will be served fine Argentinean wines, ice cold Cerveza, or non-alcoholic beverages of your choice in preparation of fine authentic Argentinean cuisine, prepared by a master chef trained in Argentina and Europe.

Health
Information provided is general please consult with your physician

Travel Insurance
Travel insurance is recommended for all travel to protect your investment and in case of emergencies.

Passport
Required

Information and prices subject to change without notice