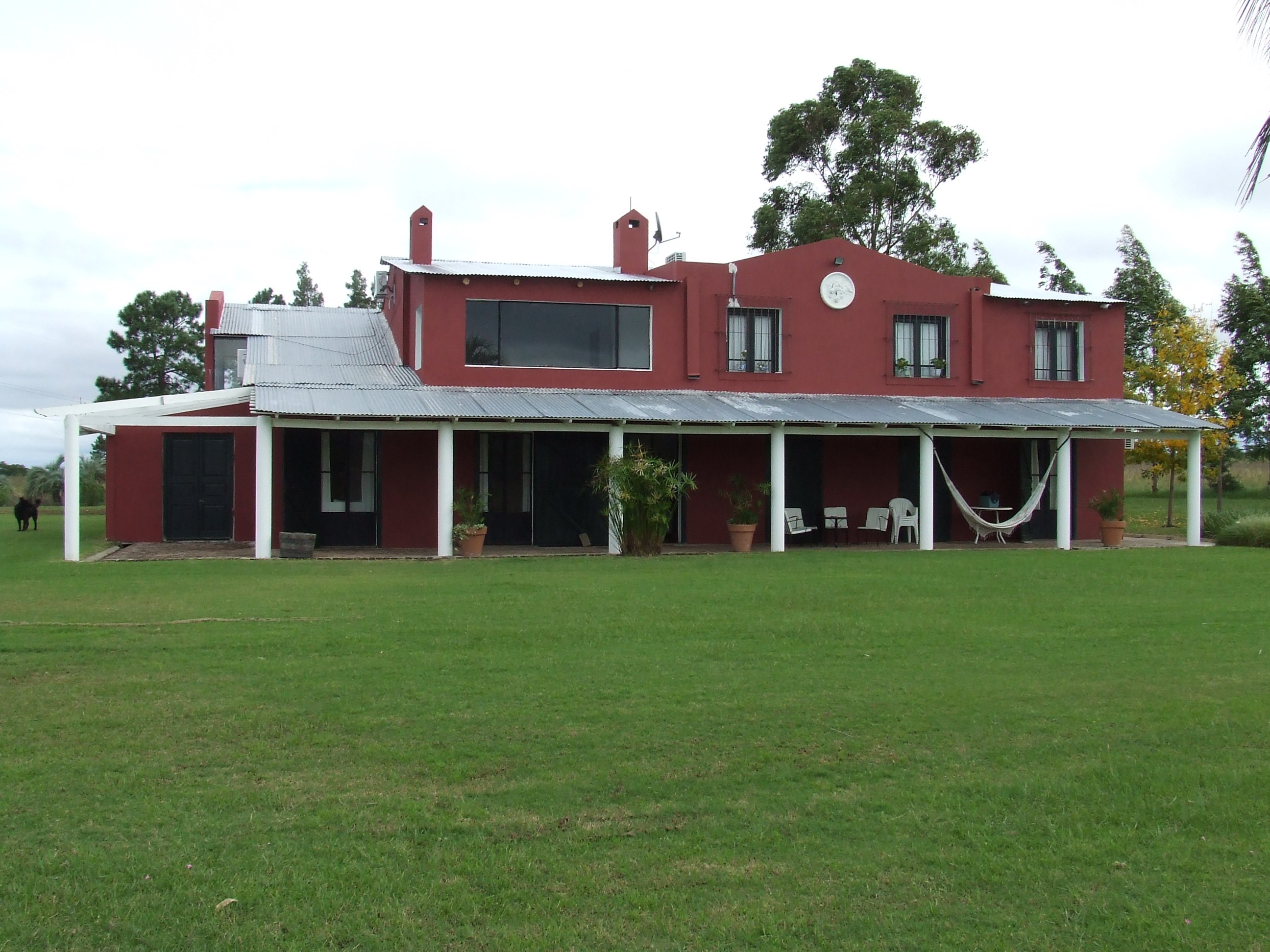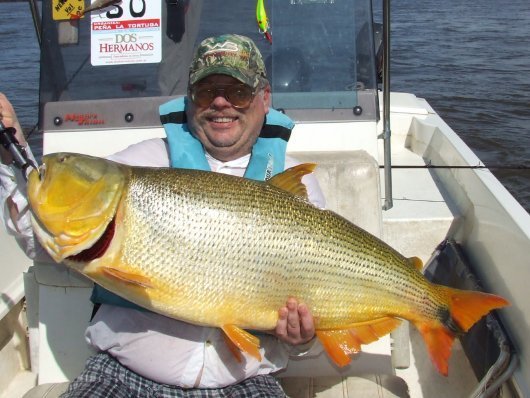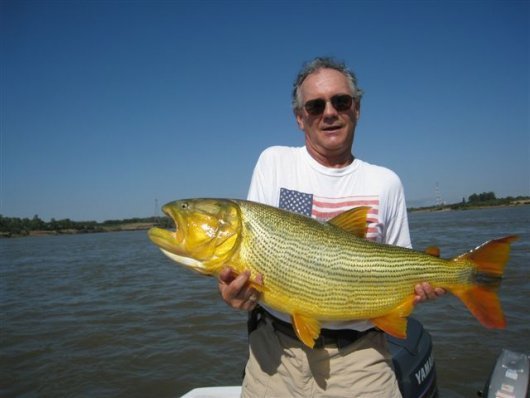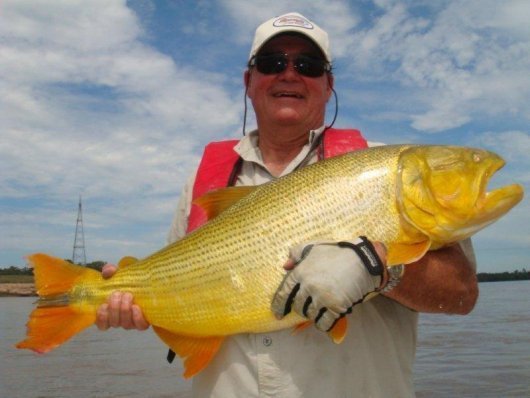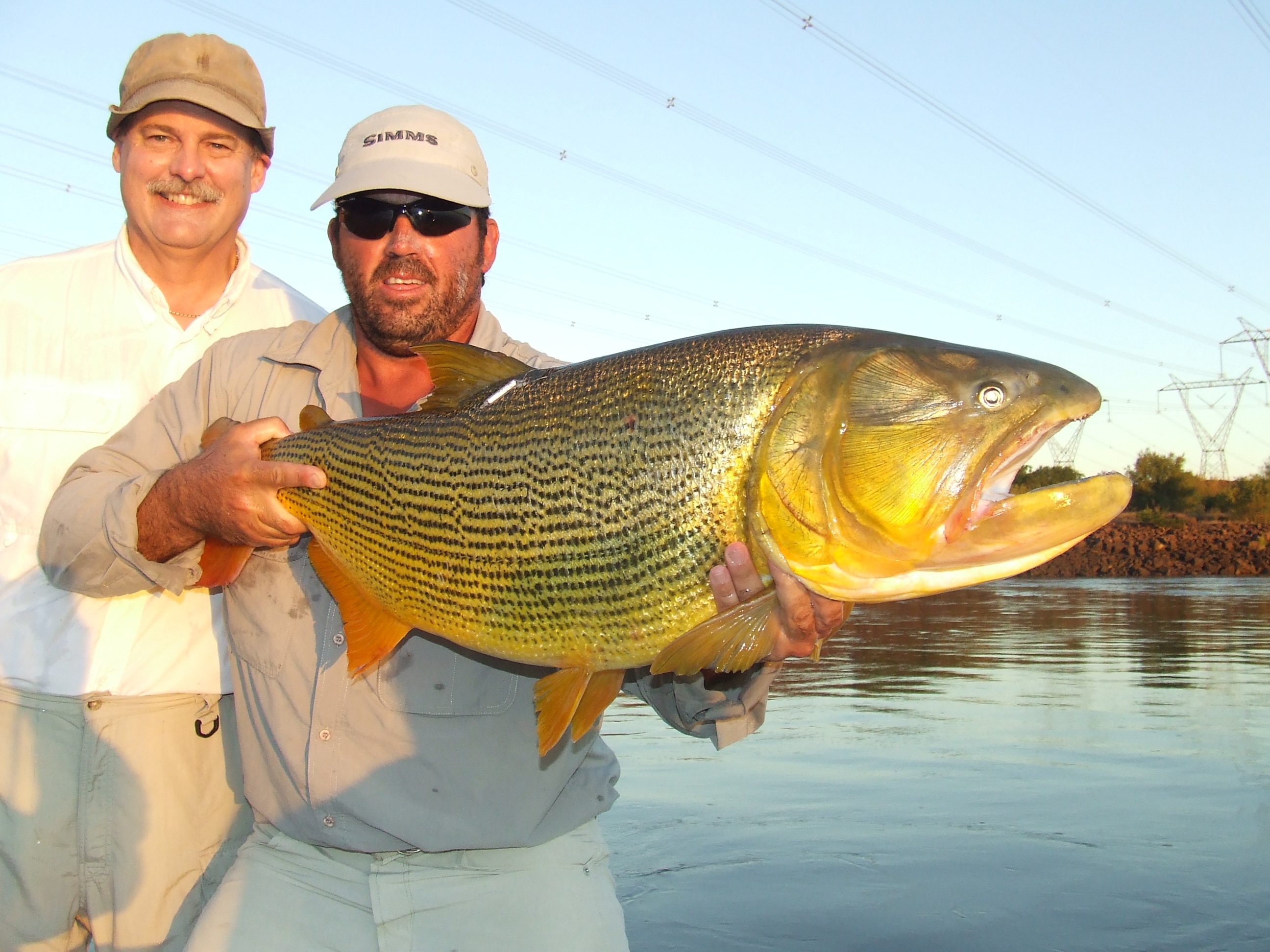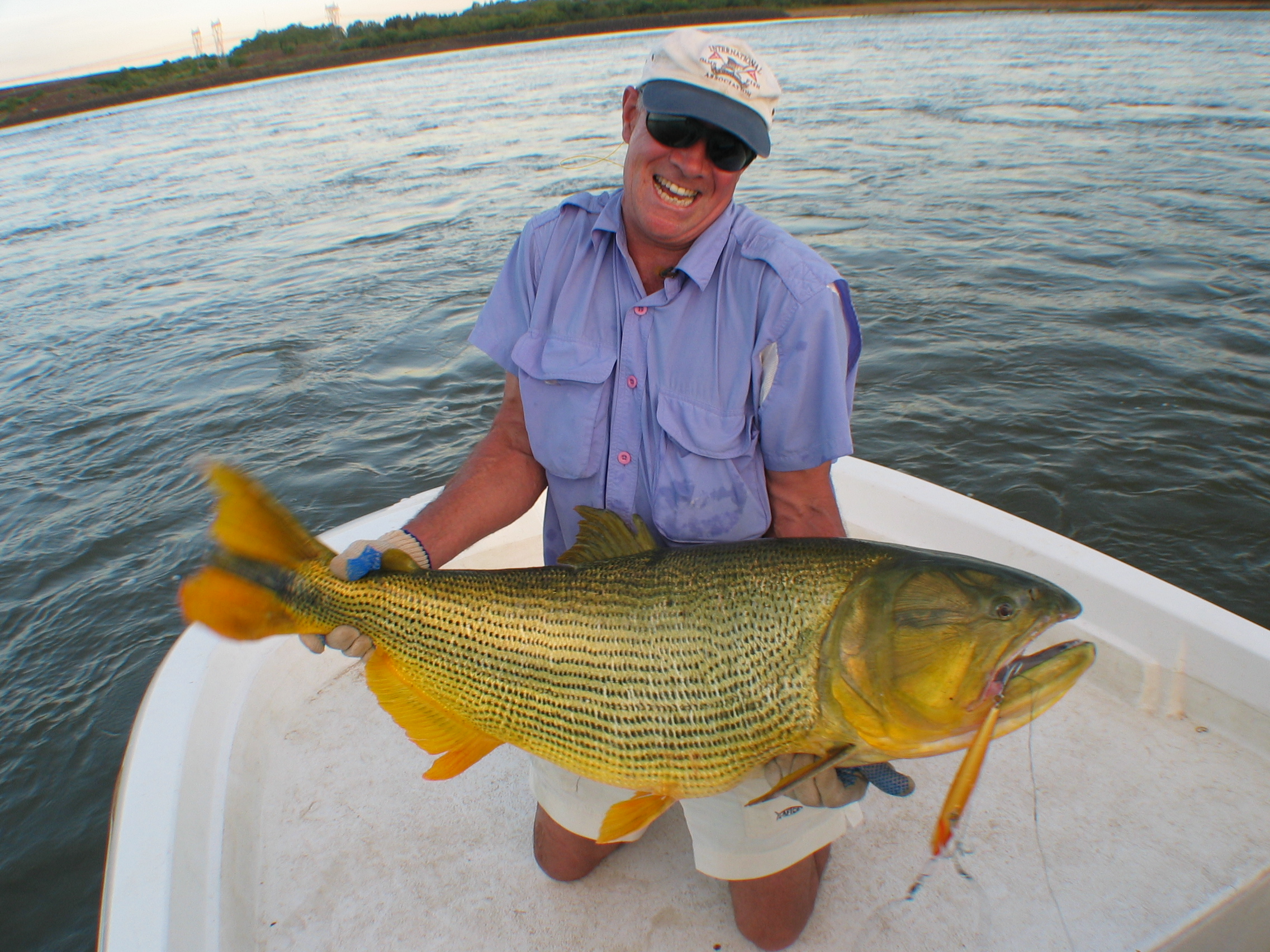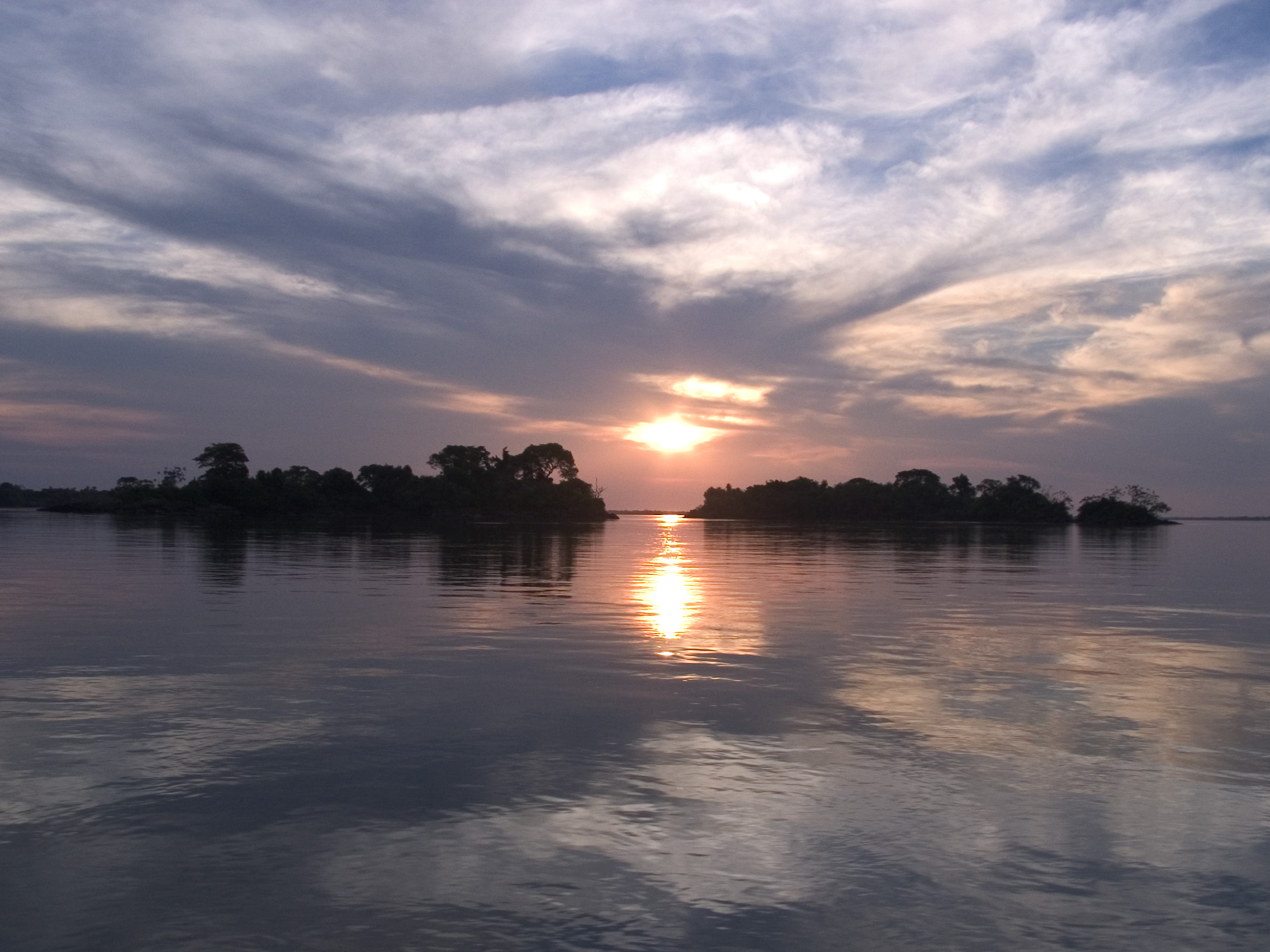 World Class Dorado Fishing
If you've fished for these beasts you know how hard they can be to find and catch. Especially the really big ones. Most anglers are happy to catch the 5-10 pound dorados and occasional 20 pounder (if you're lucky) most destinations offer. And, it's usually not easy and involves lots of travel to boot. Sometimes 8 hours by vehicle after your long plane ride and several hours of travel by boat each fishing day. In other words, lots of down time and often 9 days time commitment to do the trip. But, obviously, most anglers agree it's well worth the effort. Catching these savage striking, golden missiles is something every angler owes him or herself. Like Peacock Bass and Tigerfish, the Golden Dorado deserves to be on the must do list for any serious traveling angler. Not even it's close relative the African Tigerfish leaps as wildly or strikes as ferociously. O.K., maybe someday. You might be thinking to yourself. What if I told you I'd just returned from a spot where we caught Dorado almost at will for as long as we wanted to fish? AND THEY AVERAGED OVER 25 POUNDS! That in a period of less than three hours during optimum conditions and focusing on exactly the right spot with the right lure (fluorescent chart or orange mag18 saltwater floating Rapala) I landed ten fish over 40 pounds and two estimated over 50#! They were so big and fat the guides avoided using Boga grips for fear of dislocating jaws or spines!No way you say? George Pollock, seasoned travel angler was along on the trip and he put one on the scale that was verified at 51 lbs! That's how the larger specimens are built. Incredible! Here's all I'm going to tell you regarding details: *They bite flies and lures. *It's the most likely place on earth I know where you have a legitimate shot at a 40 pounder. That's right, WITH FLY OR LURE. *It's on a river below a big dam. *They have great guides and boats *You can only fish 4 days contiguously. (it's the law in this place) *The final destination is a short hop by plane from BA. *The distance from where you sleep in a fabulous Argentine Ranch complete with indescribably delicious wood-roasted beef, great wines and absolutely exceptional hospitality to where you fish is a matter of minutes. *There's only room for four people at a time. This is a fishery that's 20X rarer than a great Peacock or Tigerfish location. It's hard to imagine or describe just how many monster fish we encountered. I predict, that when word of mouth from people who have experienced this incredible concentration of giant Dorados, you will have to stand in line for years to get a reservation.     Who knows how long it will last? You'll catch and release more big Dorados in 4 days than you would at other locations in 4 years.  Plus, spending a day on the way in and out in BA gets you home well rested and allows you to enjoy some great food and world class shopping without being in a hurry.
Lodge
Los Tres Sietes – The rooms are modest but very comfortable. This comfortable lodge has gourmet meals The pool is nice and refreshing. Tres Sietes sits about 3 to 5 minutes from the boats.
Length of Trip
6 days 5 nights
Price
$4800.00
Options:
Combine with Ibera Marsh trip or wingshooting. Call for more information.
Price Includes
4 days guided fishing, lodging, charter flight, all meals and beverages at estancia, fishing licenses, transfers to airports, breakfast and dinner, airport assistance.
Does Not Include
International air, travel insurance, gratuities, imported liquors, international departure tax and personal items.insurance, gratuities and beverages at estancia
Fishing
4 full days fishing
Species of Fish
Golden dorado, surubi catfish
Season
All Year
Boats
2-21' center console
Guides
Very experienced local Argentine guides
Meals
Gourmet Argentine style meals
Health
Information provided is general please consult with your physician
Travel Insurance
Travel insurance is recommended for all travel to protect your investment and in case of emergencies.
Passport
Required
Information and prices subject to change without notice