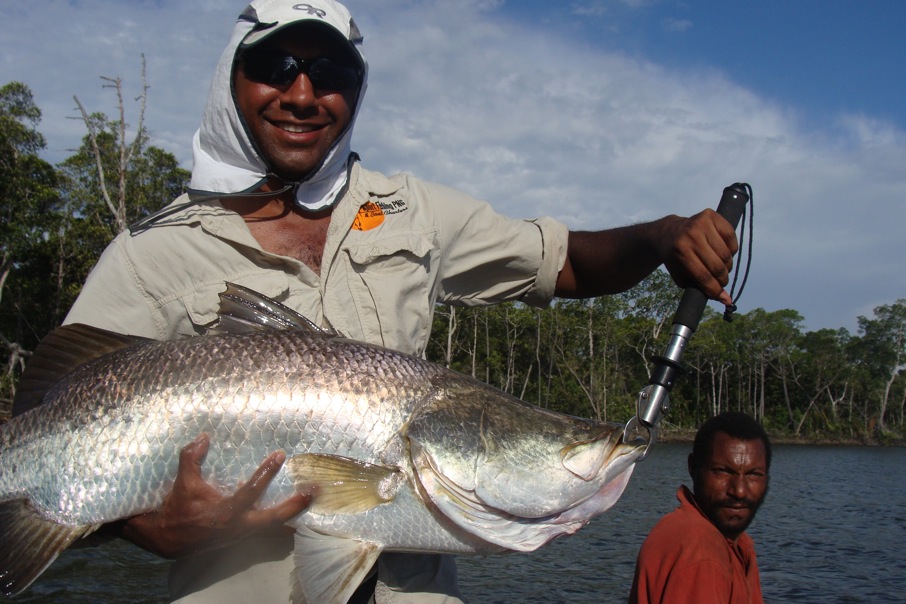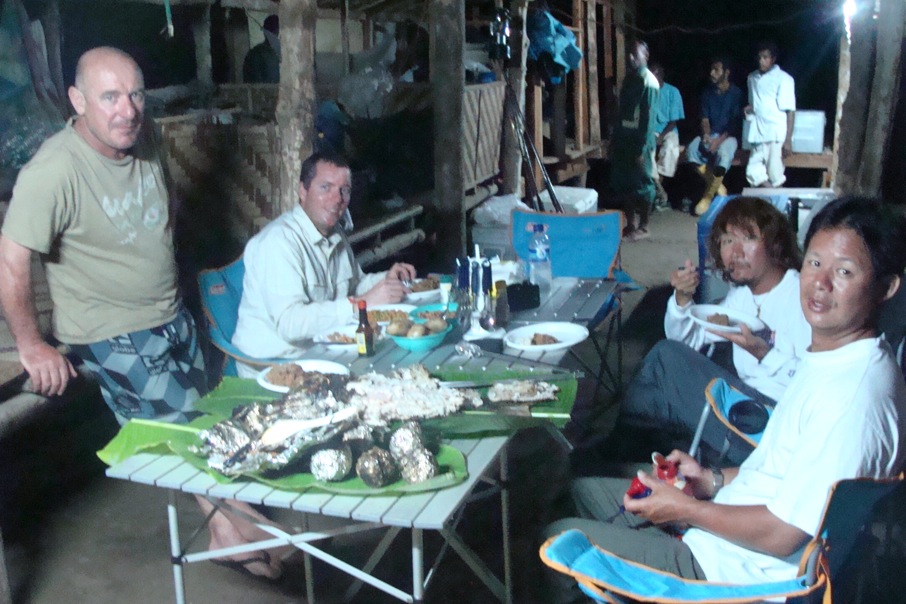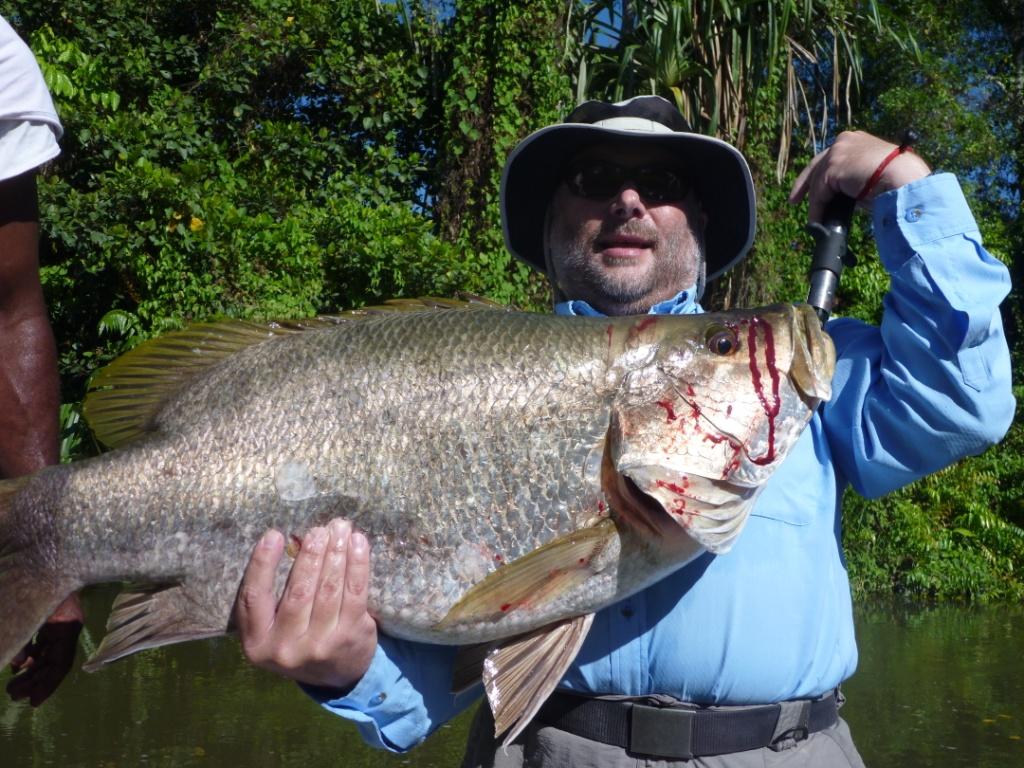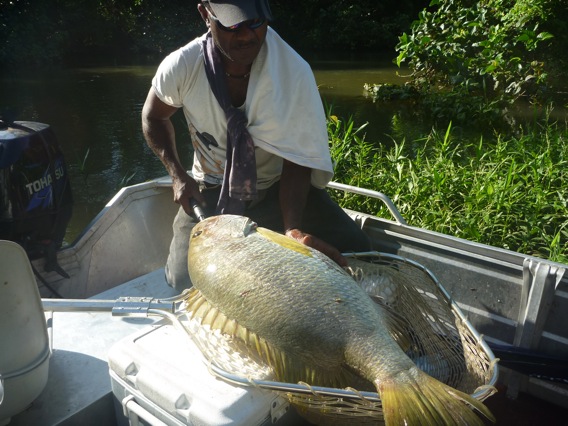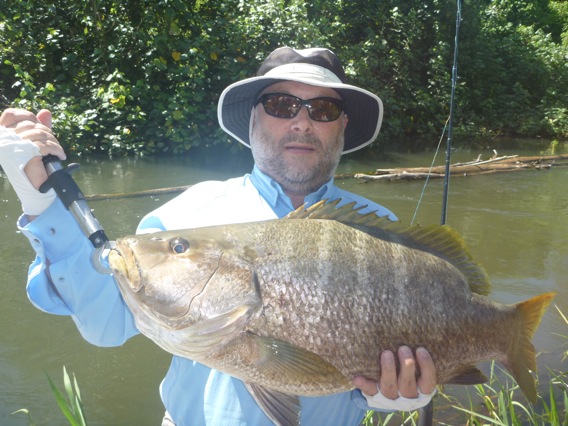 PNG Fishing Report
Report Date:
14th November, 2010
Guide:
Chris
_____________________________
Destination:
Port Moresby
Tide:
1041hrs (1.13m) / 1721hrs (2.06m)
Report:
By Rob Van (Client)
I have to report a really terrible day's fishing yesterday!
I only landed five of the biggest Bass I've ever seen. Each one was
bigger than the previous biggest Bass I ever caught. I reckon there was
a 25 pounder, two 30's, one around 40 and one horse of around 50
pounds!
There was serious carnage of gear, blown split rings, straightened
hooks, hooks ripped out of the lure, broken leader and two bibs
completely ripped off. We got smashed all over the place by fish that
could easily have been bigger than the two biggest fish landed for the
day. I even managed to lose a set of Boga grips, good thing they were
only Berkeley and not genuine Boga.
Noel did well also landing a couple of good Bass and being broken off by
a couple of monsters. He also landed a nice Barra that had a lot of fight.
We even managed to retrieve one of his lures that one big fish took but
must have spat out sometime later. Noel rigged up the retrieved lure and
unsurprisingly hooked up to two more Bass with it. One of the bass came
to surface and was clearly approaching 50lb but it straightened the treble
and got away!
We are planning a trip in either Oct/Nov 2011 hope you can join us for this hosted Adventure. They are one of the toughest freshwater fish to land.
Steve
This entry was posted on Wednesday, November 24th, 2010 at 6:06 pm and is filed under
News
. You can follow any responses to this entry through the
RSS 2.0
feed. You can
leave a response
, or
trackback
from your own site.